Nowadays, a high-quality audio recording can be made with almost any good smartphone. I'll show you how you can use this for technically first-class interviews, even though the two partners don't meet in person: in a telephone interview from a distance.
To make it sound like a recording studio, you have to keep a few things in mind. Here are my tips for you.

Recording with the smartphone
The questions for the interview are asked by phone (or Skype etc). The recording is not done by the reporter or the broadcaster, but by the expert or the interviewee with an additional smartphone – i.e. by you. It doesn't matter where you are: in the office or at home. It's best to choose a room with a carpet, bookshelf, curtains – not an empty office, hallway or room.
For recording, it is best to use a high-quality smartphone of the top class (iPhone, Galaxy series). Because there are very good microphones built in. You can also use an older device.

How to do the audio recording?
It is important: speak with only a little distance to the microphone, but not directly in its direction, but slightly past it, so that no plopping noises (plosives) and thus overmodulation occur. The microphone is usually just a small hole at the bottom of the smartphone.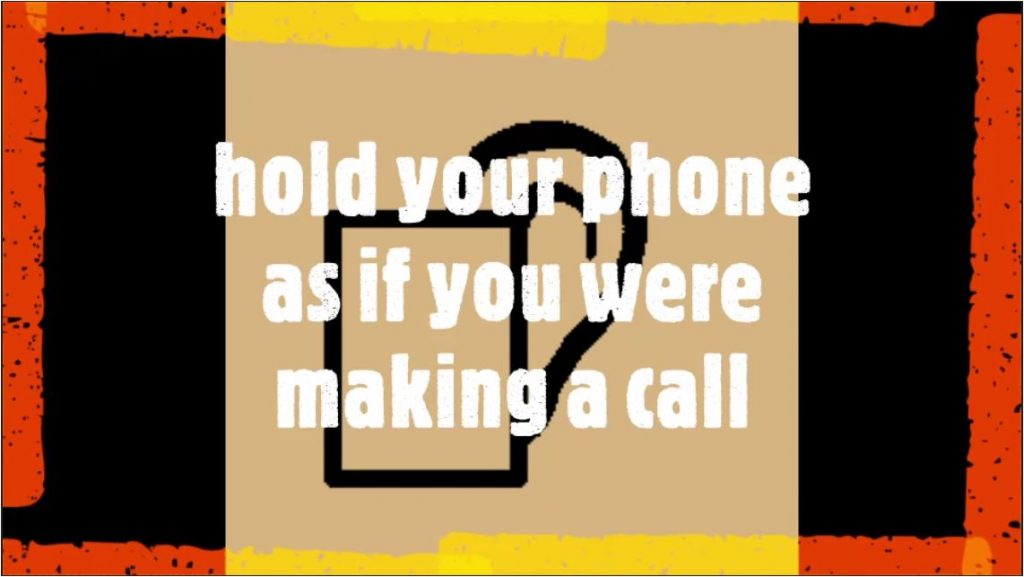 Please do not use headphones, Bluetooth headsets or lapel mic. It's better to use the built-in microphone in the smartphone: qualitywise it's better and more reliable.
Second device needed for the call itself
Please do NOT use the smartphone your recording with to make the phone calls. Use it only for the recording! And please switch it to flight mode (remember to turn it on afterwards).
So to talk to your interviewer you need a second device to make the phone call. Or you can use Zoom, Skype or Whatsapp-call or similar. There you may turn on the speaker (in low volume) or use a headset.
Every smartphone already has a recording app built in.
Here you can find a tutorial:
iPhone: App "Voice Memos" ggfs it is also called "Voice Memos",
Samsung Smartphone: Voice Recorder or similar. (setting: best quality).
After audio recording: send via eMail
It may also be a foreign/private device, because it is not connected online, but only recorded in the device. This way there are no mobile phone costs. Only after the recording is it connected to a WLAN to be able to send the recording file.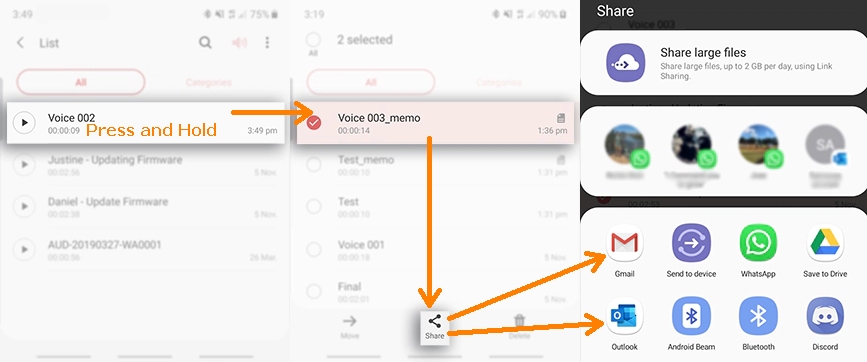 Alternatively, you can connect the smartphone to a computer via USB cable, copy the recording and send it from there. The file size for mp4 (.m4a) is less than 1 MB per minute.